After stepping outside, I heard birds making lots of noise. As I was about to get in the car, I saw what they were concerned about; a hawk was perched on a street light. I got my camera and telephoto lens instead. The other birds went as far as diving at the raptor, although it didn't seem to care.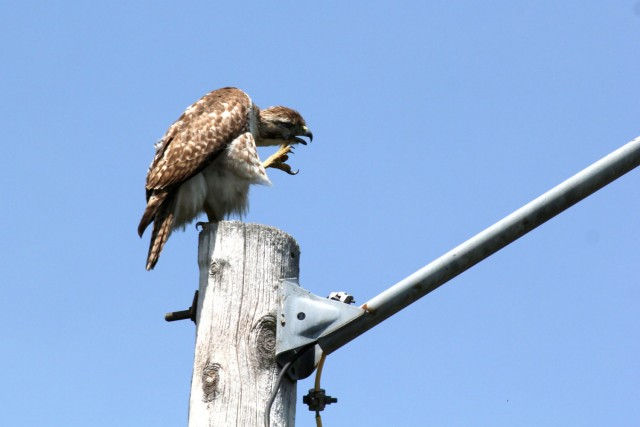 Edit 2015-06: This post originally identified the bird as a Northern Harrier.
Edit 2016-04: The identification as an immature Cooper's Hawk wasn't correct either.