During intersession, I took a class at the George Peabody Library that afforded me the opportunity to extensively photograph the gorgeous building. Designed by architect Edmund Lind and completed in 1878, the building is considered one of the most stunning libraries in North America. It houses part of the special collections of Johns Hopkins University's Sheridan Libraries. Here are a selection of those photos.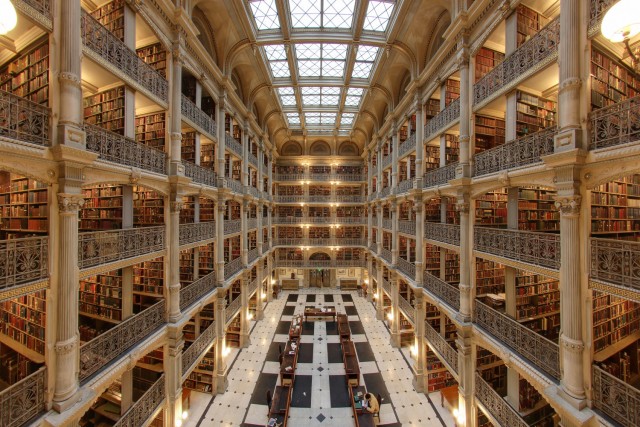 Here is the complete set on Flickr.
Also, here is a panorama of the building.