Web maps, e.g. Google Maps, normally don't print well, as their resolution is much lower than normal print resolution, not to mention the various other unwanted text and elements that print along with the map. While the unwanted elements can be cropped out, the only fix for the low resolution is to render a higher resolution image (or use vectors). Formerly, this required installing GIS software, which also requires a suitable data source. Print Maps changes that by leveraging Mapbox GL JS and OpenStreetMap data to render print resolution maps in the browser. After the user selects the map size, zoom, location, style, resolution, and output format, PNG or PDF, Mapbox GL JS is configured as if it was being used on a very high pixel density display and used to render the map output. To use Print Maps, visit printmaps.mpetroff.net.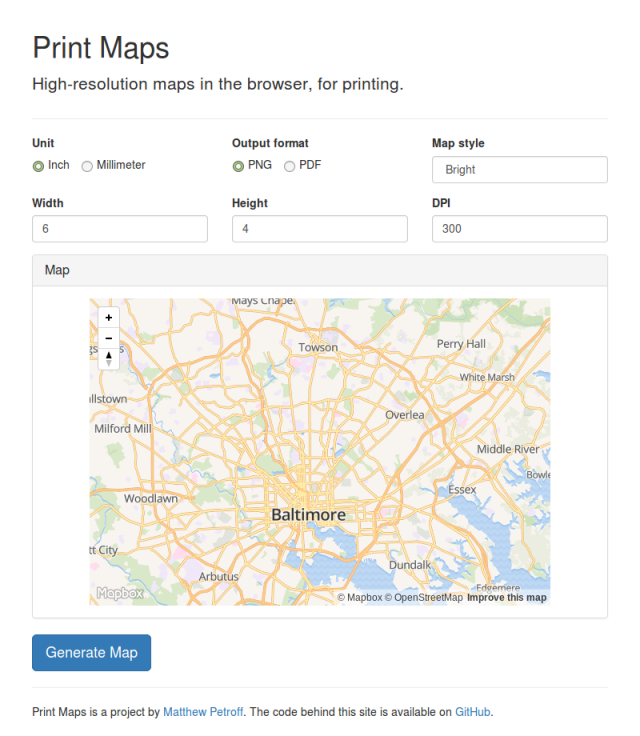 The site's source code is available on GitHub. Also, slides from my HopHacks presentation on the project.
Edit (2017-01-01): Changed printmaps.org to printmaps.mpetroff.net as I'm going to let the printmaps.org domain registration expire.